Your one stop spooky shop is open for business!
on
October 30, 2015
at
5:30 pm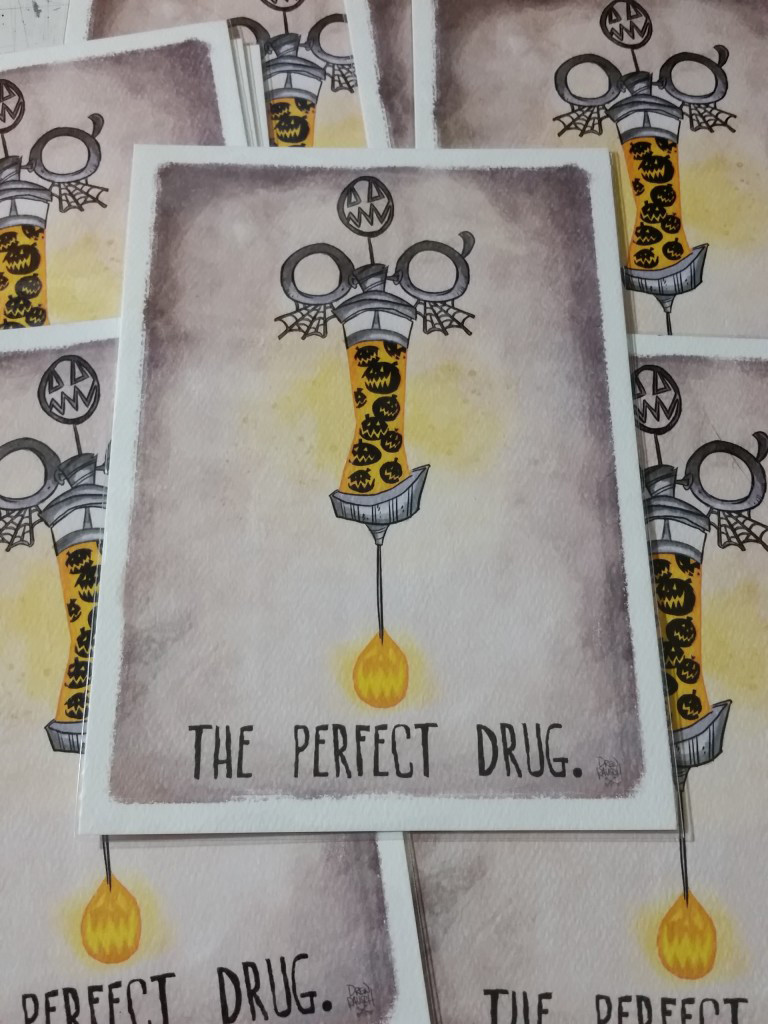 Seasons Screamings, Fiends!

The witching hour is close at hand and we've decided to kick off this All Hallow's Eve with the conjuring of our very own web store – a place where you can find both the strange and unusual. At the stroke of midnight on October 31st, the pumpkin porch light will illuminate and a selection of our favorite treats – books, stickers, and prints will be available to purchase!
Here's a special trick just for YOU – FOR 24 HOURS only, every purchase made will be discounted 10% by using the promotion code TRICKORTREAT.
So put on you ghost costume made from your mother's good sheets (she's going to have a fit when she finds out, y'know), click here or that fancy pants store button and shop til' you drop… DEAD!

Happy Halloween!