EYE'll see you at San Diego Comic Con…
on
July 12, 2013
at
12:21 pm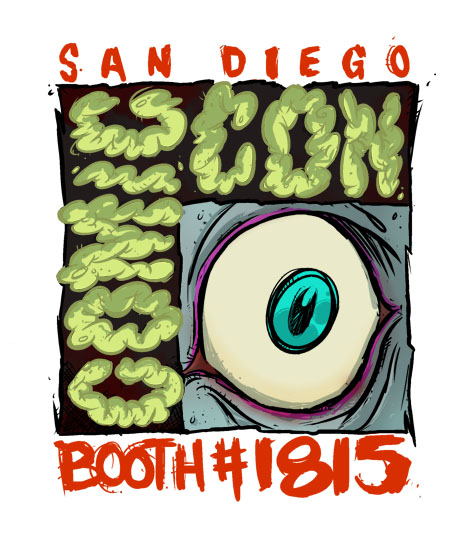 As ritual dictates, from July 18th-20th, my corporeal state will be haunting the SLG booth (#1815) at the San Diego Comic Con where I will be sitting next to Aaron Alexovich and other fine talented beasts. To sustain your need for currency spending, we will be debuting the new paperback edition of  ELDRITCH!, which we will happily scribble on the inside cover. But DO NOT read those scribblings aloud. DO NOT. Just don't do it, ok.

This ghastly visage will be visible at the following times:
Thursday- Saturday 10am-1pm and 2:30pm-5:30pm
Let's enjoy our heads exploding form sensory overload together. YAY!