Snip!
on
August 27, 2014
at
5:38 pm
So many of you may or may not have noticed that there has been a bit of an interruption to the weekly schedule of MY BLACKS DON'T MATCH! No, it wasn't pesky ghosts (for ONCE).  Actually it has to do with my next comic book endeavor – you MIGHT have heard of it…
EDWARD SCISSORHANDS!!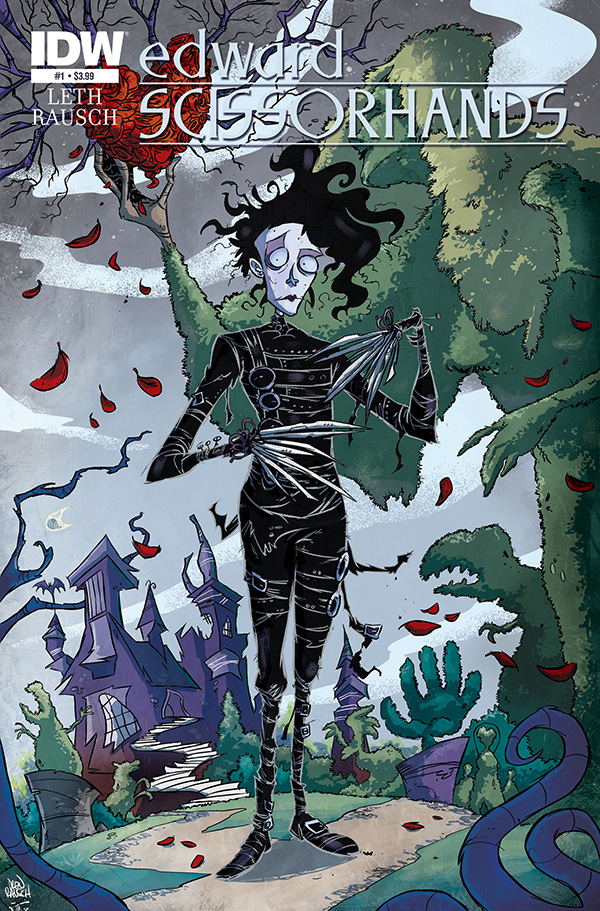 Coming this October from IDW, I'm so excited to be drawing a brand new follow up story to Tim Burton's classic,  a 5 issue mini series written by the ever so defrightfully brilliant KATE LETH (Adventure Time, Bravest Warriors and Kate or Die), featuring covers by GABRIEL HARDMAN (Star Wars, Heathentown),  GABRIEL RODRIGUEZ (Locke and Key) and a special retailer incentive cover by yours truly.
"This new tale will involve Kim's granddaughter, Meg, who grew up with Edward Scissorhands only being a legend, a bedtime story. But when weird things start to happen in her sleepy little town, it reawakens her curiously and she decides to search out for the mysterious Edward Scissorhands."  Not only for fans of the original film and all things striped and spooky, we're  hopefully going to terrify and touch a whole new generation and with the amount of love that Kate, editor Sarah Gaydos and myself are putting into this thing – it's going to blow the top off of your topiary!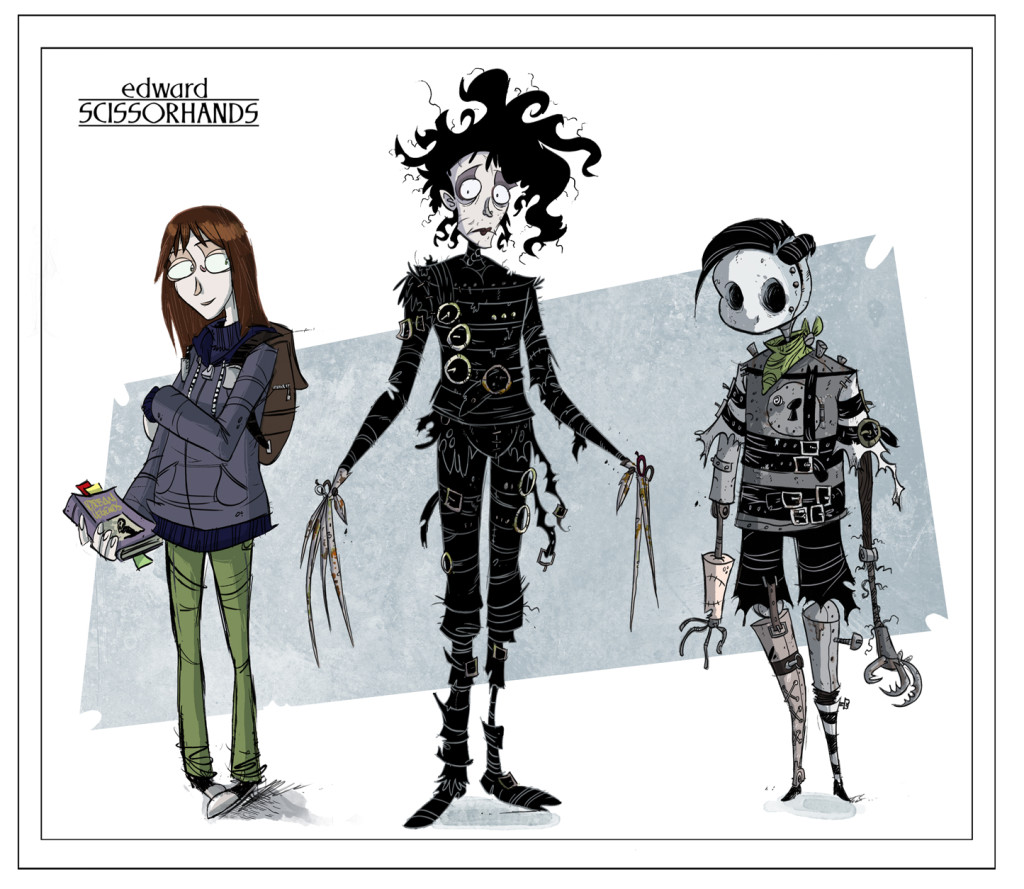 It's available to order from Previews NOW, so support your local comic shop and tell them you want one OR if you have found yourself unfortunately disembodied  – you can have one sent to your door by ordering from THINGS FROM ANOTHER WORLD.
This will be my first foray into a monthly comic schedule so I hope you'll forgive the erratic comic updates while I get a handle on it. Fear not – they are still coming. Thankfully this guy seems to be okay with it.